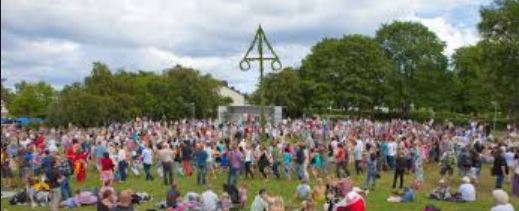 Sweden is a great destination full of history, architecture and mind-blowing landscapes. Add the fact that the locals are very friendly and it's great for lovers of the snow, means Sweden should be near the top of your travel list! So grab a rental car & get moving!!
Stockholm
No matter your age bracket or your interests, Stockholm has something for you. There are plenty of museums for those who want to soak up the history, and great nightlife for those looking to party. Whether you're sitting by the harbours or walking through Old Town, everyone knows that Stockholm is pure beauty.
Kings Trail
Kings Trail is a 440km track that winds through the beautiful landscapes of Sweden. It would take roughly a month to hike the whole thing, so assuming you don't have that much time put aside, pick a smaller trail within the main one and enjoy the sights!
Gotland Island
If you're in Sweden and there's good weather then Gotland is the place to be! The main feature of the island is a town called Visby; it's a medieval walled city and is worth the trip on its own. Just keep in mind that in the summer this can become somewhat of a party spot for the younger folk.
The Lapland
If you're searching for the opposite of summer, then the Lapland in the far north is the place for you. Home to Sweden's indigenous Sami and loads of reindeer, this is where you can hit the slopes and see some of the most amazing night skies you'll ever experience.
The Midsummer Festival
You'll want to catch the summer solstice party known as the Midsummer Festival. Dance around a maypole while you eat and drink yourself silly. The biggest party day of the year in Sweden is held in all areas; you can't miss it so just embrace the fun wherever you may be!
Sweden suits both young and old travellers, and whether you like to party or learn about history, you'll have an amazing time. Travel photographers especially have plenty of opportunities to get some incredible shots when travelling through Sweden.